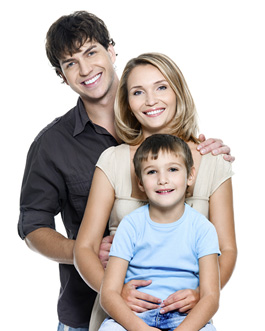 By definition, 'Chiropractic is a form of alternative medicine that emphasizes diagnosis, treatment and prevention of mechanical disorders of the musculoskeletal system, especially the spine, under the belief that these disorders affect general health via the nervous system'.
Life can get really miserable when we're going through bodily pains, especially when there's no permanent solution to the disorder. Is that what you think, no cure to your pains?  Chiropractic is the key to your happiness and it's time all your miseries come to an end.
Chiropractic can heal people with serious bodily issues. We strongly believe in the adage, 'health is wealth' and aim to give you relief and your health back as well as help you understand how your body functions. Through a few simple steps during the initial consultation, chiropractors can come up with a solution that works for you, even in the long run.
Uncover the underlying cause of the health problem
Suggest a care plan to produce the fastest results possible
Offer ways patients can participate in their recovery
Explain the value of post-symptomatic wellness care
Chiropractic has given hope to people who thought would never get their health back, never be able to sit and work, walk or play sports. This unique drug-free treatment works deep into your body and rectifies the ailments from the root. Unlike the traditional medicinal treatment, chiropractic is not age-specific or gender specific. It works equally well for the kids, women, men and oldies.
So whether it's your back, neck or any other joint, we have the best team and it's our goal to provide services that actually make a difference to your lifestyle. We promise to take care of your health and help you get rid of your pains with a treatment plan that is friendly and comfortable. Have faith in Bend Whole Health and give us a call.