There's a very valid reason why around 22 million Americans visit chiropractors every year. Because it actually works! It doesn't matter if you're going through pains in neck, back, arms, legs or you've had a sports injury or some other accident that limits your physical activity, what matters is that chiropractic is your way out.
Chiropractic is a therapeutic system dealing with the interactions of the spine and nervous system, and treating usually the spinal cord segments. It consists of highly-effective techniques that aim to give you relief to people with various different ailments. These approaches help correct spinal biomechanics and reduce nervous system interference. These are not just what we believe; these approaches are based on our clinical reasoning and years of experience. To give you an idea of our basic techniques, read below.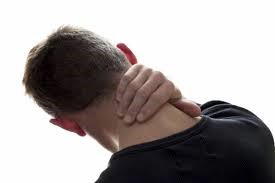 Activator Methods
Analyzing how flexible you spine is, how you bend and turn, length of your legs or are there any subluxations. This method mostly helps to adjust elbows, wrists, knees and other joints of the body.
Diversified
Spinal analysis and x-rays are taken along with the case history. The aim is to uncover motion palpation or imbalance.We believe all joints of the body can be adjusted to help restore proper range of motion.
CBP
Clinical Biomechanics of Posture helps improve optimal posture and spinal alignment. A series of pictures of your spin is taken to observe any deviations. And then according to the need, adjustments, traction and exercise come into action.
Drop Table Adjusting
This technique uses a special table that limits the amount of energy required to adjust your spine.
Massage Therapy
Our licensed massage therapists know all about your pressure points and they'll calm the nervous system by their gentle hand moves.
Acupuncture
It's one of the safest and drug-free cures to your problems. Our licensed acupuncturists stimulate specific acupuncture points to correct imbalances.
These techniques are proficient.  We begin by doing an initial examination and maybe take a few x-rays to figure out what the underlying cause of the health problem is. We then suggest a care plan with the quickest results possible. Next we offer you to help and take part in your own recovery. At last, we emphasize the importance of post-symptomatic wellness care. We work in teams and together we make a difference to your life. We at Bend Whole Health have experienced chiropractors that put your health on top!