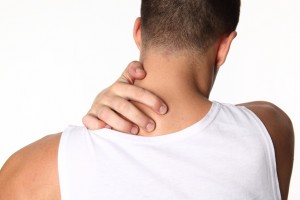 Prolonged sitting, long hours of driving, or continuous stress can cause neck pain and related aches in many individuals. Chiropractic care can help diagnose and treat the pain, which is most commonly caused by abnormalities in the soft tissue. However, there can be many other reasons as well which lead to neck pain, and a chiropractor is trained to pinpoint and treat such pain. Let's see what these are and how chiropractors can help:
Why Does It Occur?
If you're suffering from pain in the neck, it can also cause problems in the arms, shoulder, or the upper back. Common causess of neck pain include poor posture, wear and tear, pinched nerve, and stress.
Someone who has met a serious injury in sports or an accident can also become prone to neck pain due to the sudden movement of the head, sideways, backwards, or forwards. This is called whiplash, and thorough chiropractic examination and treatment, we can help patients recover from it.
Prolonged stress can also be one of the reasons for osteoarthritis or joint degeneration, resulting in reduced spinal mobility and stiffness, causing neck pain. Poor posture can not only cause spinal pain but can also result in muscle imbalance.
How Can Your Chiropractor Help?
Chiropractors help with identifying the underlying reason of the neck pain, which includes examining the spinal column and not just the neck. When the spine as a whole is treated, it helps treat not just the specific symptoms but the person as a whole.
Chiropractors move beyond general spinal adjustments to treat neck pain to advising their patients on nutrition, good posture, stress management as all these things collectively contribute to good health.
A thorough physical examination along with past medical history allows chiropractors to adopt the right treatment for neck pain allowing them to treat patients.
---
Contact us today to find out more! Or Request an Appointment Below and we will get back to your shortly!